Corrugated Plastic Boxes
We produce light, durable corrugated plastic boxes that are made to order to meet customer needs.
Corrugated plastic boxes are, like corrugated cardboard, made of sheets that are hollow on the inside, making them much lighter than ordinary plastic, plywood, or metal sheets and less burdensome during packing and transport. Made of polypropylene, a plastic with excellent resistance to chemicals, water, and oils, corrugated plastic we use is stronger than corrugated cardboard and its reusability can contribute greatly to reducing costs. They can be used in various ways including as reusable shipping cartons for precision equipment and printed-circuit boards, to transport heavy items, and for long-term in-plant storage. We offer corrugated plastic boxes—starting in quantities as low as one—that are custom made to meet customer needs. We manufacture and process our corrugated plastic boxes at our own plant and can provide quick turnaround from issuing a quote to delivering the product.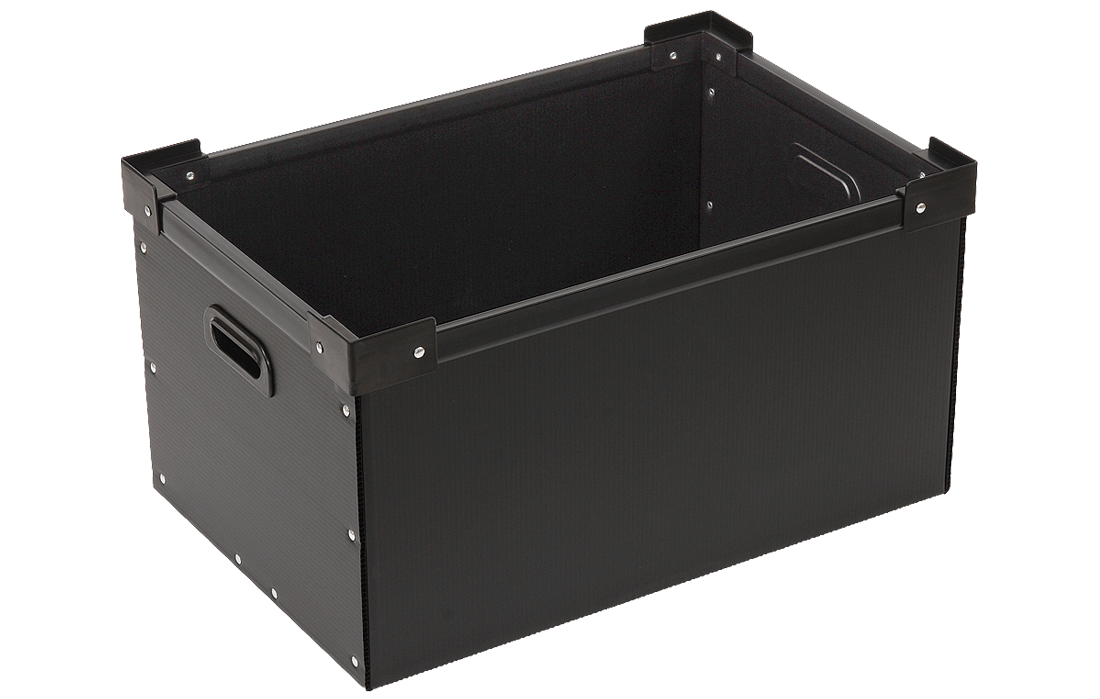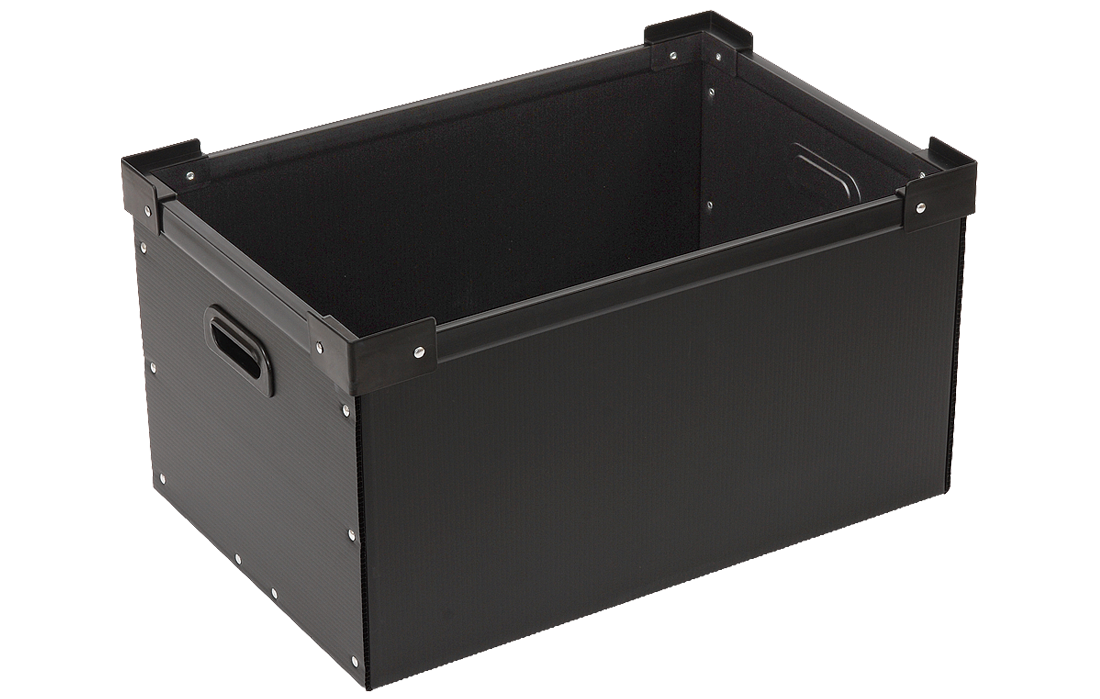 Feature 1: Antistatic
Conductive corrugated plastic boxes are ideal for precision components such as printed-circuit boards, electronic components, and LCDs. Because they are electrically conductive, they can reduce damage caused by electrostatic discharge. They maintain conductivity semi-permanently and are almost completely unaffected by humidity. Conductive dividers, trays, and cushioning materials are also available and can be used together with the boxes to provide extra peace of mind during transport. We have in-house specialists who have received certification as ESD Coordinators. You can feel confident leaving the proposal and design of your antistatic boxes to us.
Feature 2: Reusable Shipping Cartons
Corrugated plastic boxes have excellent water and impact resistance; more durable than corrugated cardboard, they can be reused for a long time. Costs can be reduced just be switching from costly disposable cardboard boxes to corrugated plastic boxes for the reusable shipping cartons that go back and forth between sites. Information such as point of origin and destination can be silkscreened directly on the boxes. We can also design dividers and cushioning customized to the content of the boxes.
Feature 3: Custom Made
Corrugated plastic boxes come in a variety of colors and thicknesses, and antistatic versions are available. The hollow structure of corrugated plastic means that even very large boxes are much lighter than conventional plastic containers. We can customize handles, hook and loop tape, dividers, and cushioning to fit specific use cases. We can also handle single-box orders to meet special needs not covered by standard sizes and specifications such as event costumes, fluorescent lights, long pipes, or audio equipment.
Case Study 1
Case Study 1
We produced storage boxes for round mounting reels that do not stand independently. From among the many options we proposed, the one adopted involved adding low dividers at the front of the box that made the items easy to remove.
Case Study 2
For these wafer-carrying shipping boxes, we designed and manufactured a set made up of a corrugated plastic box with an integrated lid and cushioning material that combines urethane and foam to ensure that the wafers would not break even if the box were dropped. The size of the boxes was adjusted to the measurements of the pallet to ensure waste-free packing.