Tasuki Trowel
We developed our Tasuki trowel as an exceptionally strong and easy to use tool for a variety of situations. Made in Japan by skilled craftsmen, it boasts outstanding blade strength unmatched by trowels made overseas.
Model: T-1
Blade Sides:100mm
Blade Thickness: 1.5mm
Grip Length: 143mm
Units: 1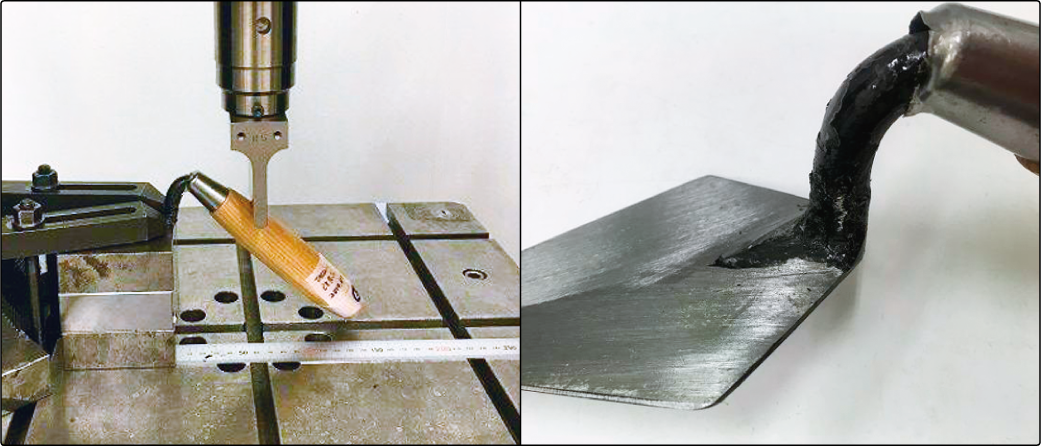 In developing the Tasuki trowel, the thing we devoted our energies to the most was strengthening the shank that connects the blade and the handle. We conducted comparison tests with products from other (overseas) companies using a universal testing machine and created a trowel whose strength is unmatched by any other manufacturer.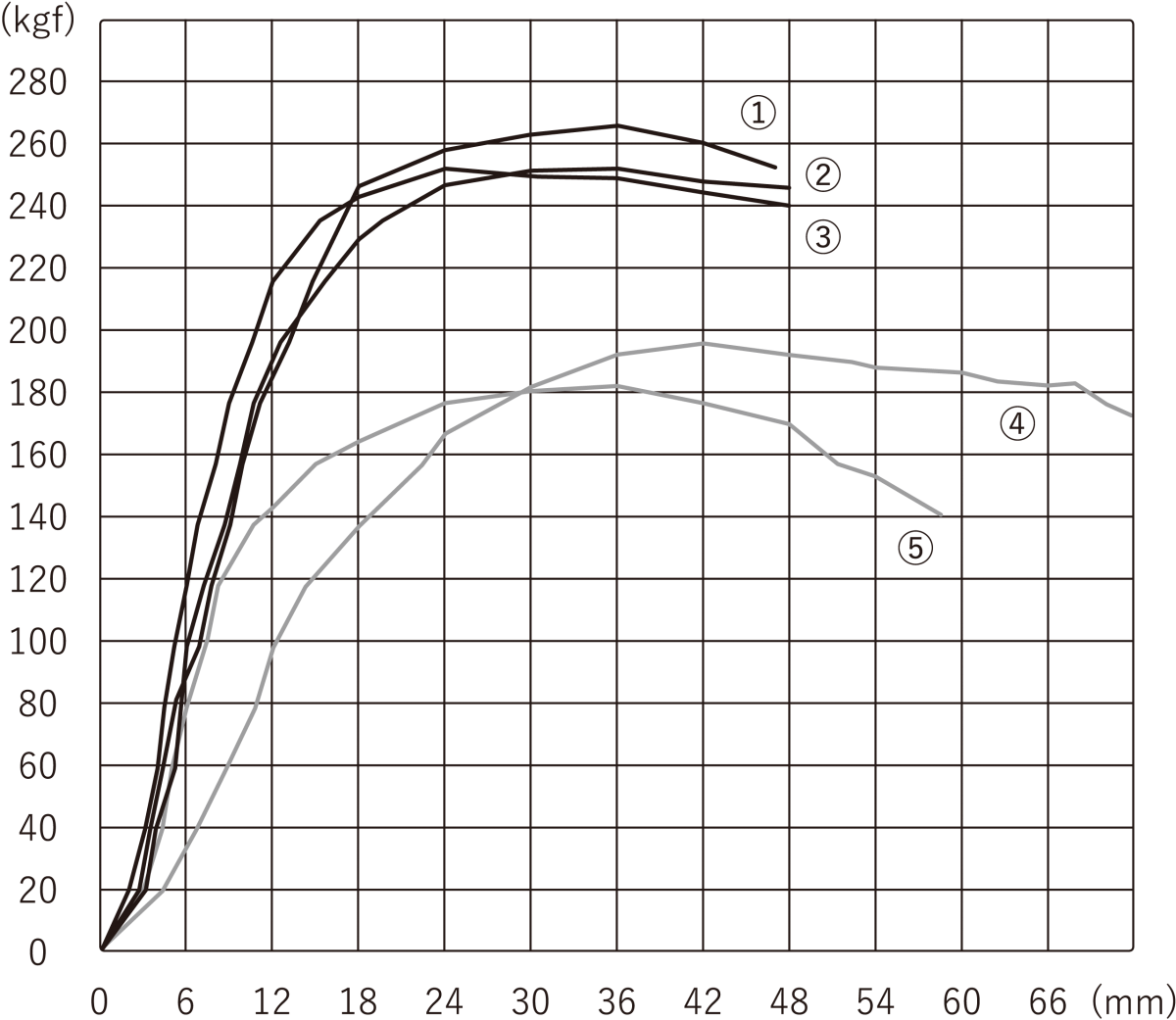 Load Test / Bending Test (In-house Comparison)
Tested Property: Maximum Point Load, Maximum Point Stroke
1. Tasuki Trowel Test Piece: 265kgf, 35.1mm
2. Tasuki Trowel Test Piece: 254kgf, 34.5mm
3. Tasuki Trowel Test Piece: 254kgf, 33.5mm
4. Foreign-made Trowel 1: 195kgf, 39.6mm
5. Foreign-made Trowel 2: 182kgf, 30.0mm
Parameters: Calculated for all areas.